Beta registration for Ghost Recon Wildcards has begun, so be sure to sign up to get some experience before the game has launched this March. Players will have several choices in this new open world adventure. Will you take on your enemies by yourself, or are you going to bring some friends? Will you go in guns blazing, or will you play more tactical? The choice is yours in this third person shooter determined to be as immersive and realistic as possible.
This game is set in Bolivia, where the ruthless Santa Blanca Cartel has taken over many aspects of life causing the citizens to be plagued by violence and corruption.  The player is part of a team of US Army Special Force soldiers known as "Ghosts" who carry out highly classified missions. To defeat the cartel you will have to dismantle its four main components of cocaine production, smuggling, security, and political influence. Players will have the option of picking their targets and can pick from multiple options on how to eliminate them. The open world environment allows for a nice sense of freedom, as there is not set order in which one must complete the levels. So feel free to explore and see where the game takes you.  However think carefully before you act as the world will react to your decisions.
If you are out on a mission and feel that you need some fire support, feel free to invite a friend to join you. Friends can join your game seamlessly with no adverse impact on any player's campaign progress. If one player has not progressed as far as another there will be no auto complete of the mission for them. The other party members will also not have to worry about being hindered by mission requirements that other players might not have completed.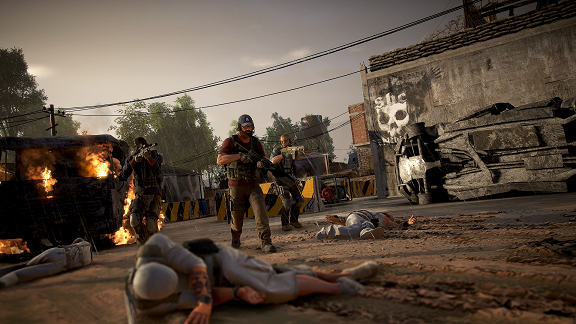 Ghost Recon Wildlands offers a lot of customization options for your character and their weapons. You will have the option to select your character's gender; facial features and chose from a variety of accessories to get a unique personalized look. You can also change the aspects of your weapons making them more suitable for the current mission. Utilizing the gunsmith will allow players to change weapon attachments which can modify accuracy, damage, noise production, and handling. The story will also give access to over 60 types of vehicles that will transverse air, land, and sea.
Ghost Recon Wildlands will be released on Xbox One, PS4, and PC on March 7, 2017. You can sign up for the beta by clicking here. If you are excited about playing the beta or the release of this game be sure to let us know in the comments.
For more news on video games and nerd culture be sure to visit us again. Be sure to follow us on social media. As always thanks for reading and game on.