If you are a fan of the Assassin's Creed franchise, be sure to mark your calendar for December 7th. In part of its 30-year anniversary celebration, Ubisoft has been giving away a free game monthly for the last few months. This program will conclude in December with Assassin's Creed 3 being the last game to be given out. If you have never played this installment or if you wanted to replay it on PC your opportunity will be coming soon.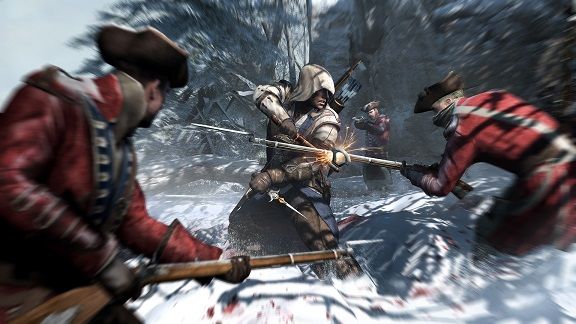 For those you that may be unfamiliar with the story line, AC 3 is set during the American Revolution in Colonial America. You will play as a half English/ half-Mohawk man named Ratonhnhaké:ton (Connor), who is brought into the centuries-long feud of the Assassins and Templars after his village is attacked. The gameplay will span over 20 years of Connor's life as he sets out on his quest for justice. During his journey, Connor will encounter real life revolutionary figures such as George Washington, Thomas Jefferson, and much more. AC 3 also serves as the final entry of Desmond Miles who has served as the Assassin's Creed protagonist outside of the Animus since the original Assassin's Creed.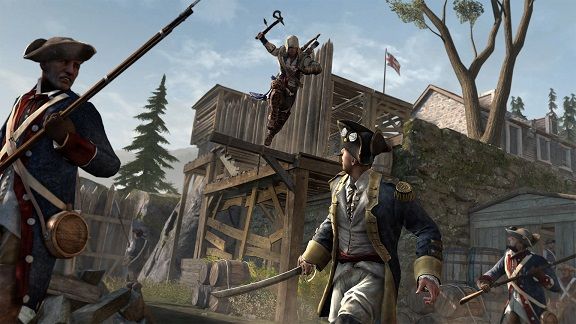 This free version of the game will only be released for PC players. In order to get this game you will need an Ubisoft Club account, and if you do not already have one you can sign up by clicking here. Since AC 3 will not be available until December you can still get a copy of November's free game Far Cry 3 Blood Dragon. If you are a fan of 80s culture Far Cry Blood Dragon is definitely a game to look into.
For more news on video games and nerd culture be sure to visit us again. Be sure to follow us on social media. As always thanks for reading and game on.